Industrial LED Leighting


Services for your business

Analysis:
Data provided by customers is the basis of analysis for specific lighting requirements. Light measurements on site refine the illumination profile and facilitate further planning.
Planning:
Our nonbinding suggested lighting design is customized to your specific needs. Gladly we also plan various lighting alternatives to support your decision.
Cost calculation:
Our ROI calculation provides clear cost structures and payback periods, including any acquisition and maintenance costs. Possible energy price increases are also taken into account and shown on different scenarios - your solid basis for investment decisions. In addition, you will get clear numbers which CO2 - savings result from the use of our LED lighting systems in your organization.
Test Installation:
You can experience the capabilities of our systems on site at any time. We will be happy to provide a free trial installation in your organization, with which you can witness the performance of our design and products by yourself.
Result:
Customized lighting systems based on latest generation LEDs, substantial energy and cost savings with a drastic improvement of the CO2 balance in the company.
Competence

in

Light and Lighting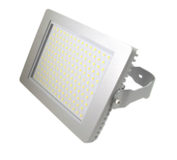 LED industry spotlights, also known under the name of High-Bay, are available in many types and variations. How can you be sure that the lighting offered meets your needs and expectations? AJF Group checks LED lighting solutions on site with calibrated laboratory instruments or recommends tested and successful products with good reputation.
The conversion to LED is an investment in the future with many advantages.
We are happy to take on your site a detailed assessment of the existing lighting systems; it allows us to assess the actual condition. On this basis we submit economically sensible suggestions and possibilities with a large-scale planning.
The lamps are designed specifically for harsh environments. By default, the protection class is IP65. There is no chance of dust or water spray.
Important factors are:
limitation of glare
best color reproduction
reduce flicker noise or pulsation
shadow
illuminance
We advise entrepreneurs, businesses, individuals, personnel consultants, electricians, architects, real estate brokers, construction companies, property managers, and all customers professionally and discreetly.
For more information, nonbinding! please call us at Telephon 0 83 33 / 94 61 777
Is this something of your interest?
Please send your inquiry to:
AJF Group
Inneberg 17
87743 Egg an der Günz
sales@ajf-group.de